I got in an argument with my mom over the phone... after getting in one with her at the house this afternoon... while I was fuming Rob was trying to cheer me up.

He got his face close to mine and I saw a pimple and... well, I had to pop it, it was bugging me (I would only ever dream of popping his or mine because I'm like an old, married lady with him).

He hates when I do it, but I couldn't resist, so he was like "And you'll just pimp popples" because he is that good...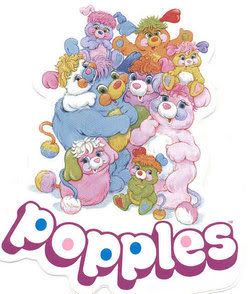 Popples: I are pimping them.